Just released: The Golden Door!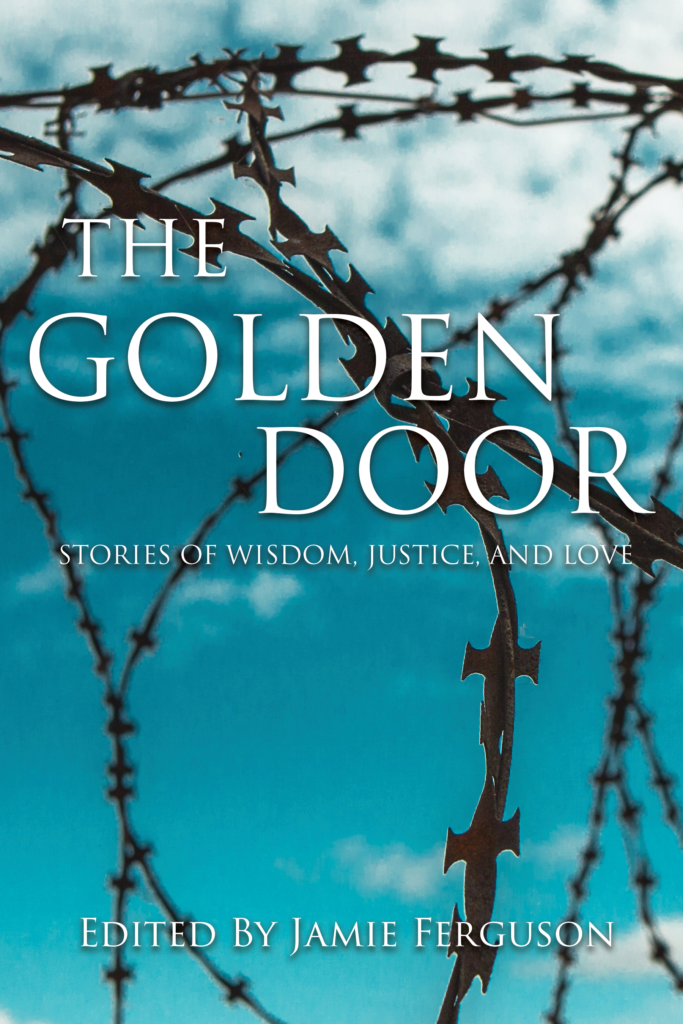 The Golden Door is a collection of stories showing the impact on people when they're treated as "the other," whether they're immigrants to a country, a group of targeted within their own country, or something else besides. The title refers to Emma Lazarus's welcoming words inscribed on the plaque on Statue of Liberty, "I lift my lamp beside the golden door!"
Tales of mistreatment of "the other" abound in historical or religious writings from around the world and through all time. But there are also plenty of examples of people helping each other, caring for one another, learning about each other. Sometimes in big ways, sometimes in small—but they all add up.
All proceeds will be donated to Doctors Without Borders and the ACLU.
Featuring stories by: Steve Carr, Rob Vagle, Adrianne Aron, Bob Sojka, Lesley L. Smith, Jason Dias, Rei Rosenquist, David Stier, DeAnna Knippling, Jamie Ferguson, Tonya D. Price, Bonnie Elizabeth, and Hedi Framm Anton.
Find The Golden Door
Universal Book Link ~ Amazon ~ Apple Books ~ Barnes & Noble ~ Kobo ~ Goodreads
---
A monstrous partnership
Blackbird Publishing is partnering with Wonderland Press on a new project: Amazing Monster Tales, a series of short story collection that bring back the era of pulp monsters.
Look for Amazing Monster Tales on Facebook, Twitter, and Pinterest—and, of course, on AmazingMonsterTales.com!


---
Latest Releases
Books
Short story publications